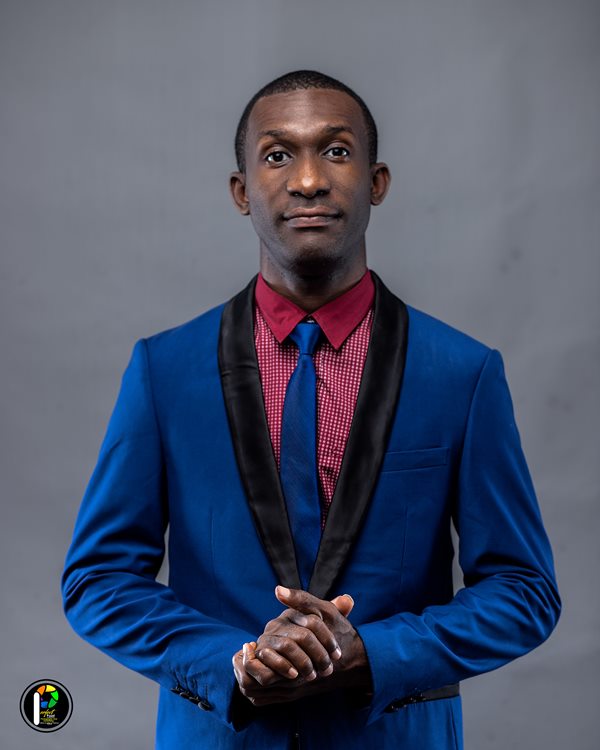 Sampson Annan is the Founder of Gospel Empire Ministries (GEM), and CEO of Gospel Empire Gh.
A native of Ghana, Sampson Annan is a globally recognized Solopreneur, Content Creator, Prophet, Motivational Speaker, Preacher and a Proficient Life Coaching Personality.
He holds a Degree in Bachelor of Business Administration (BBA), Diploma in Institute Of Commercial Management (ICM UK), Diploma in Media Studies, Certificate in Theory of Music, Diploma in Education, Diploma in Theology & Management and Diploma in School of the Prophets.
Sampson Annan responded to the call of God upon his life to liberate all of God's children and equip the church for His second coming, with the mandate to spreading the Good News of Jesus Christ worldwide and demonstrate the supernatural power of God. He is mightily used by God in prophetic, healing and deliverance ministries.
The ministry of Sampson Annan over the past years has seen people responding to the call of GOD, and heeding to the voice of repentance and embracing the warmth hands of salvation.
Through his thriving ministry, perishing souls have been delivered, healed, saved, restored, and their lives transformed drastically by the Power of Jesus Christ! He's a global influencer who has impacted countless lives.

"Supernatural Experience" is a spirit filled project fronted by Sampson Annan where the body of Christ witnesses the visible manifestation of the power of God and spiritual development as the servant of God Sampson Annan ministers.
Sampson Annan is humbled by the call that God has placed on his life and is passionate about his purpose, which is to encourage, educate, equip and empower the world through the spoken and written word.
Sampson Annan is Available for:
Church Speaking Engagements
I am available for Speaking Engagement. Feel free to book or invite me to your Organization, Church, Group, School, Meetings, Conferences and Retreats etc. If you would like to book me for an event, please kindly send us a message Via WhatsApp +233 558856705.
Private 1 on 1 Sessions
Experience a unique "One on One" encounter with the Man of God, Sampson Annan. Call / WhatsApp: +233558856705
Marriage and Singles Empowerment Sessions:
This workshop is designed to inspire and help Christian single adults cultivate mindsets, skills and biblical wisdom that will prepare them for fulfilling godly relationships. I also empower married couples on how to build a long lasting and successful marriage.
Workshops and Seminars for Parents
This Seminar is to announce to Parents about the plans of the enemy for their children. I help parents align their aim with God's big plans for their children.
Training Sessions
In this Session, I am available for offering training to church leaders, pastors, and workers, managers, staffs, schools and organizations etc.
Prayers and Deliverance Sessions
Have a rare chance to speak to the Man of God on a Live Call for a special prayer. Experience an outstanding level of Healing and Deliverance. Call / WhatsApp: +233558856705.
Partnership | Sponsorship | Donations

If you are blessed by the work of Gospel Empire Ministries (GEM), please consider a donation to our ministry. By simply sowing a seed and financially partnering with Gospel Empire Ministries (GEM), you have widened the channel through which God's love flows from us to the rest of the world as we work on a daily basis to reach to the lost souls and bring them into God's Family! Send your donations by contacting us Call / WhatsApp: +233558856705 | Email: [email protected]
Prayer Request
Kindly reach out to the Man of God for all your prayer requests via WhatsApp: +233 558856705. Send your Name, Country and Prayer Request Now to +233 558856705.
For Booking | Inquiries | Prayer line | Partnership / Sponsorship:
Call / WhatsApp: +233558856705 | E-mail: [email protected]
Connect with Sampson Annan on Social Media:
GOSPEL EMPIRE MINISTRIES (GEM)
Gospel Empire Ministries (GEM) is a Pentecostal Charismatic Apostolic Ministry that is aimed at having a SUPERNATURAL EXPERIENCE in the nation through spiritual warfare, strong apostolic preaching, and a practical prophetic teaching that equips souls for the work of the ministry, and the coming of our LORD JESUS CHRIST! This ministry is lead by Sampson Annan.
Gospel Empire Ministries (GEM) is a full gospel ministry devoted to the Revival of Apostolic Signs, Holy Ghost fireworks and the unlimited demonstration of the power of God to deliver to the uttermost.

OUR VISION
Building God's Empire of all people of all nations.
OUR MISSION
To spread the gospel of our Lord Jesus Christ, to proclaim liberty to the captives and Demonstrating the power of God to all nations.
OUR VALUES
Teamwork

Integrity

Commitment

Transparency

Selflessness

Charity

Prayer

Capacity

Global Vision & Local Impact
WHAT WE BELIEVE
We believe that there is one God who exists eternally in a fellowship of three persons: God The Father, God The Son and The Holy Spirit.