Ada Says Never Again To President Buhari
Gospel singer Ada Ehi has spoken up against the killings in Plateau State and Northern Nigeria in general.
The singer took to her Instagram page to post a picture of President Muhammadu Buhari stepping over the blood of slaughtered Nigerians and she wrote that never again would Buhari be Nigeria's president after the 2019 elections.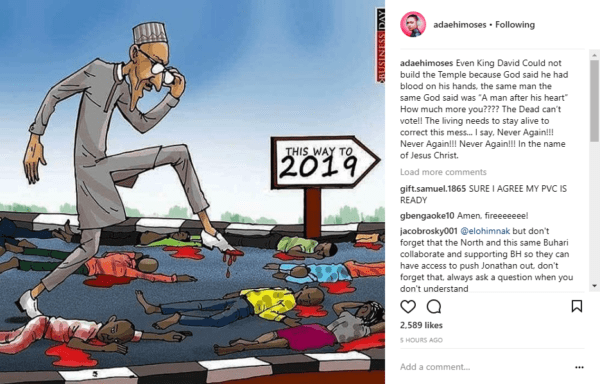 She wrote, Even King David Could not build the Temple because God said he had blood on his hands, the same man the same God said was A man after his heart. How much more you???? The Dead can't vote!! The living needs to stay alive to correct this mess, I say, Never Again!!! Never Again!!! Never Again!!! In the name of Jesus Christ.
Source: Gospelhotspot.net
READ ALSO: BeBe & CeCe Winans Honored at Black Music Honors