Jeremiah Omoto Fufeyin Blesses Retired Prostitutes with N7m
Just as the word of God says in Romans 8:1; "For there is therefore no condemnation to them that are in Christ Jesus", and as Christ came for sinners to be saved and redeemed, so is God's tireless general, Prophet Jeremiah Omoto Fufeyin, saving the lives of people.
Prior to meeting the prophet, the two ladies had decided that if the God of Prophet Jeremiah Omoto Fufeyin did not locate them, they would commit suicide to put an end to their misery; however, they came to Mercy City, encountered divine grace and were blessed. The clergy and the Partners of Mercy Television in their usual gesture blessed them with the sum of seven million naira (N7,000,000) to start a new life.
When God's grace locates a person, sins are cleansed and bounds are broken. They were not only located through prophecy by the prophetic bulldozer, but were delivered, saved and blessed. Prophet Jeremiah Omoto Fufeyin and Mercy Television Partners blessed Egbiremonien Mary with N4.5million while Jennifer Ariel received N2.5million to start a new life.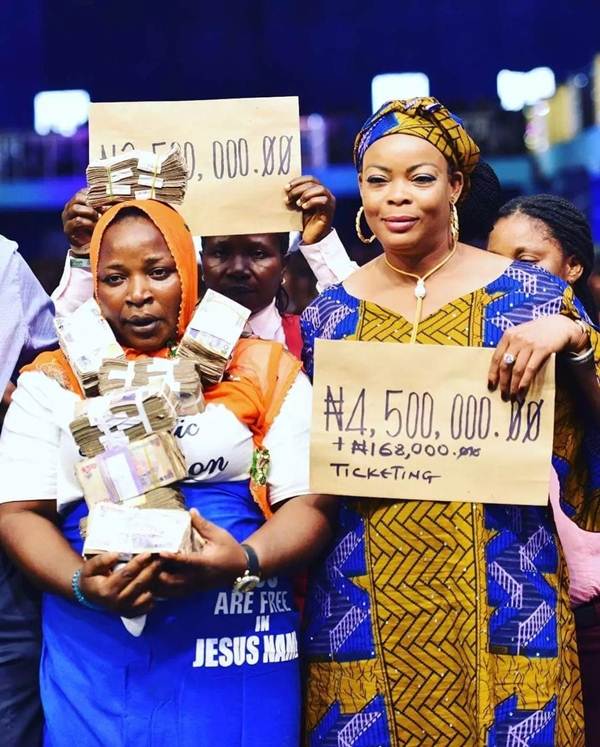 According to the Prophet who is popularly called 'Owomowomo', "love and support is our greatest priority. I admonish us to sacrifice to the needy. I want to use this medium to call on my colleagues (men of God) to bless the poor amongst them."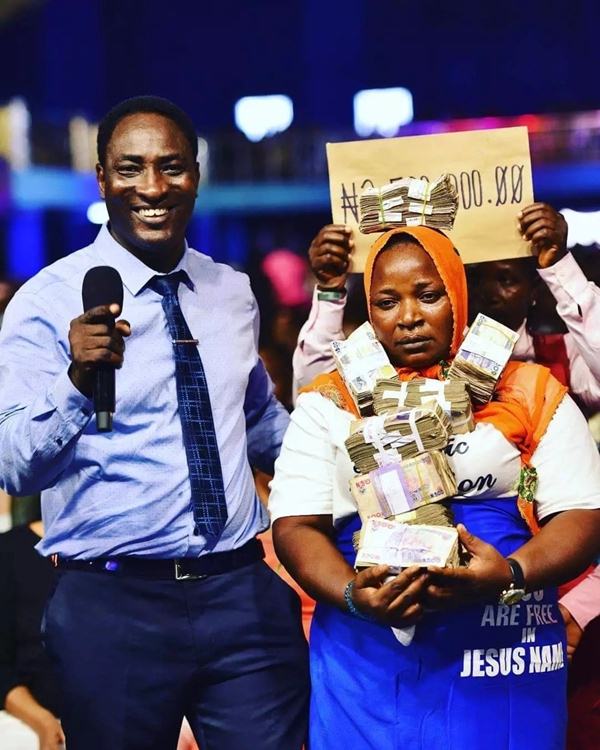 On the same day, Prophet Fufeyin also gave one Prophet Edemidiong Friday the sum of N500,000 to start life afresh. Just like the case of Ananayas and Saphira in the bible, it is better to not vow to God than to vow and fail to redeem like in the case of Prophet Edemidiong from Akwa-Ibom state.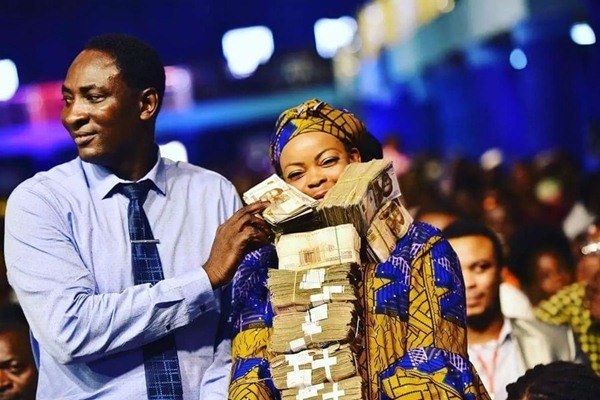 Edemidiong once visited Mercy City for a program and made a pledge of N3million to support a project in the vineyard of God. He wrote a cheque that the ministry could not cash, when the church accountant contacted him to let him know his challenges, instead of helping in clearing the cheque for the church as promised, he started lying to the ministry. Within a period of six months, the prophet who used to operate a mega church, drive exotic cars including a bullet proof G wagon of over 60 million, owned houses and landed properties worth hundreds of million of naira, had to sell everything.
In search of solution, prophet Edemidiong started visiting spiritualists that could not help him, but finally realized that he needed to come down to Mercy City and ask God for forgiveness. The Man of God forgave him, prayed for him and gave him the sum of #500,000 to start life all over again. "God is a God of Mercy and we follow in his steps and ways", he said.
Source: Naija.ng
READ MORE: Nicole C. Mullen Talks About Her New Album Like Never Before