Tim Godfrey Fearless Concert 2019 (The Rebirth) See Update & Photos
FEARLESS 2019: This years edition of the Fearless Concert was indeed The Rebirth of not just gospel music concert in Nigeria but music in it's entirety. This event was birth from the eclectic mind of no other than the music meastro Dr Tim Godfrey; the creative mind behind Rox Nation Empire.
Dr Tim Godfrey has always been known for his excellence, creativity and outsatnding performance with his team members (The Xtreme Crew). This year's content was not just mind blowing but impactful to any creative mind/soul. Every detail was put into perspective; no i was left undotted and no t was without a stroke. The perfomance was top notch from A- Z. The project manager of this event is Ayo Jolayemi a man known for excellence and expertise in his feild. He is the CEO of Swift Think Limited also, not excluding the producer of the concert Edward Sunday. He is known for his dexterity in music and sound. He is a multiple award winning music producer/ sound engineer, vocal coach, artiste manager, multi instrumentalist. Edward Sunday is the CEO of Azusa Productions. The entire team brought in their A-Game; Lights, sounds, set design, screen, equipments etc were nothing but world class standard.
First of all, it was a gospel gated event held at the Eko Hotel and tickets were sold out! Fearless 2019 featured international artiste (Grammy Award winners and Nominees). They are in no particular order: Isreal Houghton, J.J Hairston and Phil Thompson.
Indeed there's no place like home; the concert started with our Nigerian acts from singers that Dr Tim has groomed and mentored Praise Eddo, Okeychuks, Okeysokay, Blessyn, Ibk Sings; it then moved to Nigerian gospel singers Sammie Okposo, Frank Edwards, Onos Ariyo, Beejay Sax, Enkay, Mike & DeGlorious, Iseoluwa and Chidinma who featured in the musical as Dr Tim Godfrey's sister. The event host was MC Saco and Forever. There was also a fusion of comedy by Josh2funny, Pencil, Acapella, Akporo and Ajebo who featured in the perfomance of Dr Tim and his crew as the principal when they took us back to school.
Fearless 2019 was indeed a fusion of all genres of music; afro beat, rap, highlife, R and B, funk, hip hop, nursery rhymes, trapp just to mention a few. One cannot tell if it was a music concert, a gospel concert or a musical. It was indeed value of money and time.
The excellence spirit embedded in the heart of Tim Godfrey and the versatility of Xtreme Crew with the genius thinking of Ayo Jolayemi and the exceptional creativity of Edward Sunday gave birth to the best concert we have ever witnessed.
See more images from FEARLESS 2019 Below: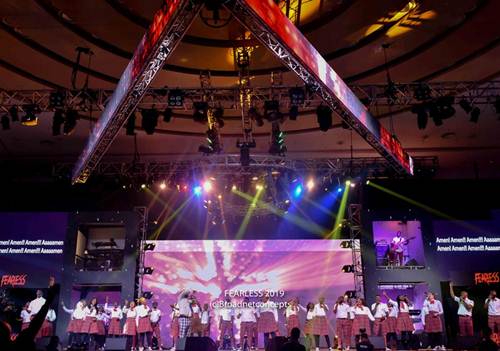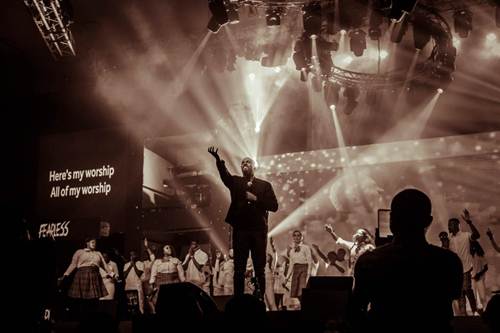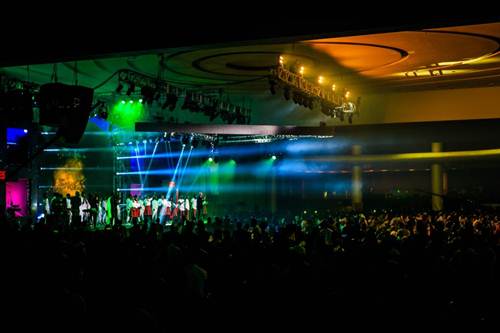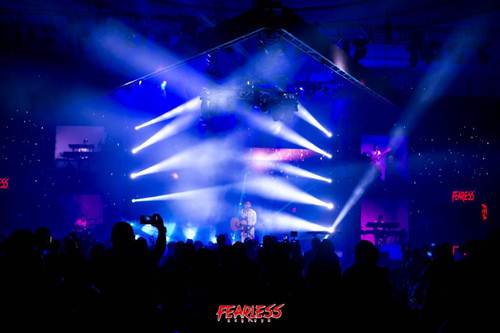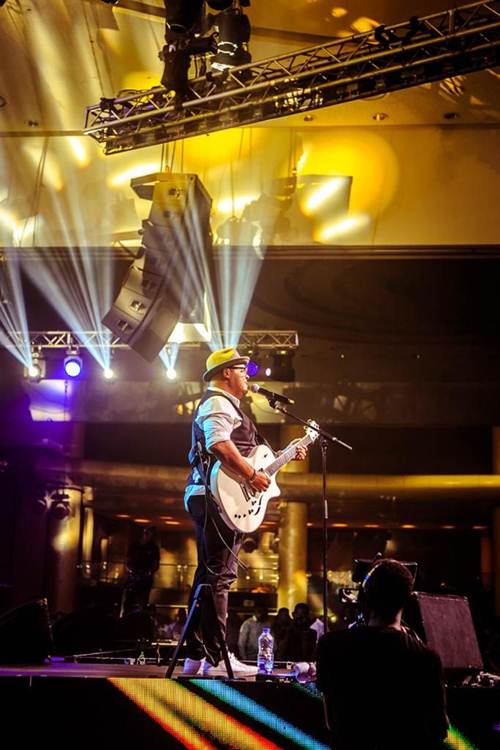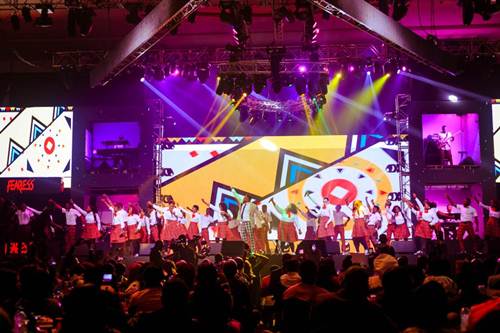 Source: pricherman116.com
Kindly Contact GospelEmpireGh.Com for the Following Services:
Artiste Profiling | Advertising / Promotion | Artiste Management | Brand Management | Consultancy | Event Management & Organization | Online Content Creation / Curation | Public Relations | Social Media Marketing | Social Media Management
CONTACT US:
Call/WhatsApp: +233 558856705
Email: [email protected]
CONNECT WITH US:
Facebook: (Gospelempiregh)
Twitter: (@Gospelempiregh)
Instagram: (@Gospelempiregh)
YouTube: (Gospelempiregh)
Thank You for Choosing GospelEmpireGh – Strictly Gospel