Top 7 Best Dressed Ghanaian Gospel Female Musicians
Ghanaian female gospel artistes may get famous for their music but their sense of dressing is another iconic part of their personalities.
Hundreds of Ghanaian Gospel female shining stars were considered. From the legends to the fast rising artistes, we break down the most best dressed right now in the Ghanaian Gospel music industry.
This spicy juice is also based on artistes who carry themselves through the gospel fraternity with confidence and originality.
If you want to keep abreast of your fashion statement, you need to check out these gospel celebrities and their jaw-dropping fashion choices.
Here are the top 7 gospel female celebrities who effortlessly looked stylish throughout the year.
I present to you the Top 7 Bests dressed Ghanaian Gospel female Artistes who are fashion-forward from the least to the most. They do not disappoint.
#7. Patience Nyarko
The powerhouse singer Patience Nyarko is a tough contender when it comes to fashion and making statements.
She is not patient when it comes to fashion, Patience always kills it.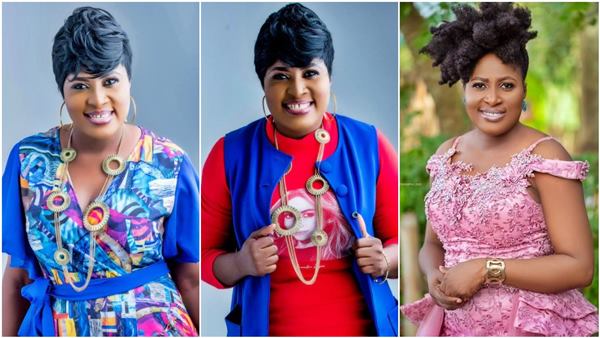 She has always been known for her rule-bending style but the leading lady shone in the Gospel music industry with her 'Obi Nnyane Me' song.
Patience Nyarko stated that her 'Obi Nnyane Me' song has been the biggest gospel song in Ghana for the past three years.
#6. Lady Prempeh
Lady Prempeh is no stranger to criticism. Lady Prempeh's blonde hair stirred controversy on 25th November 2018 when she released her Aseda single with a different look which got the attention of music lovers.
But, no matter what, the talented gospel diva has always had a tremendous fan base willing to support her.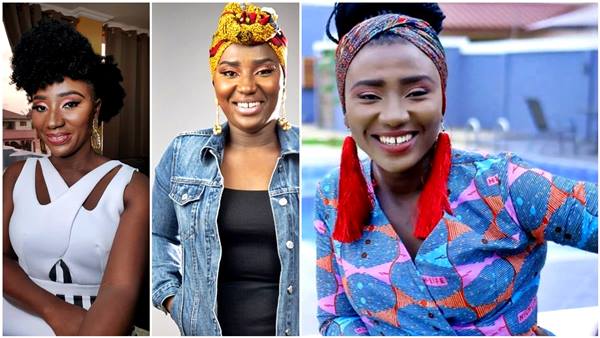 Gospel musician Lady Prempeh has revealed that her colleagues are not as supportive as those from the secular scene.
According to the beautiful singer, Gospel musicians are reluctant in helping to push the brand of their colleagues.
According to Lady Prempeh, it's about time Gospel musicians came together for the common good rather than seeking their individual interests.
She added that the backbiting in the industry should stop because it does not speak well of Gospel musicians.
#5. Ohemaa Mercy
Ohemaa Mercy's style is impeccably polished and extremely versatile. She is quite sensitive about his looks. Ohemaa Mercy's personal style never fails to impress.
Hence, most female celebrities are quite sensitive about their appearance. 2011 was really her revival.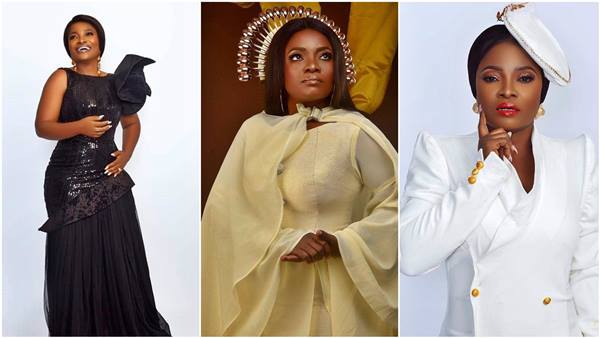 Ohemaa released her third album, Wobeye Kese, which again was the highest selling album and topped all the major chat shows in the country.
Four months after its release this album again won her four nominations at the 2014 Ghana Music Awards. She won the Gospel Artiste of the year and in Canada the same year was Gospel Artiste of the Year-Canada.
The multiple award-winning Ghanaian gospel minstrel after refreshing all Christians and gospel music lovers with her 7th studio album has not refrained from the energy of churning out inspiring music. Ohemaa Mercy is currently hitting highs with her latest song dubbed 'Ote Me Mu'.
She featured the 2020 VGMA Male Vocalist of the Year winner and gospel singer MOG on this new spirit-filled one. The high-priced in-studio visuals for the song was shot by Mc Willes of Flashback Media whilst audio production made by Kaywa.
According to her, that particular song was conceived after she paid a visit to highlife musician, Kwabena Kwabena, who added touches to it and made it a masterpiece. "During the COVID-19, I was praying and asking God so many questions. I was personally going through a lot and I was asking God why? I asked him if this is how he was going to leave us. I thank God for the life of Kwabena Kwabena, I love him so much. When it comes to writing songs he is really good," she stated.
4. Obaapa Christy
Award winning Gospel Musician, Obaapa Christy cannot be left out in this list. Obaapa right from the inception of her musical journey she is been keeping her fashion sense on point.
She is also known as Mama sonata. She inspired new female gospel artist with her fashion and style.
The gospel diva certainly had a buzzworthy 2018 after the release of her 11th studio album titled 'W'agye me'.
Obaapa Christy teamed up with Reigning VGMA Artist of The Year, Kuami Eugene on 'Wa Ye Wie', a single from his forthcoming album, 'Son of Africa'.
3. Ceccy Twum
Ceccy Twum has made remarkable appearances that got fashion observers impressed.
Ceccy Twum is one of Ghana's top gospel artists and apart from her uplifting music, she is also a fashionista, who looks good in almost anything.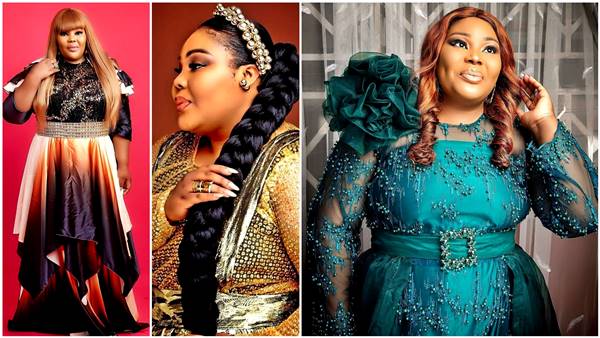 The gospel powerhouse once said that it is not proper for people to label female gospel musicians who have good fashion sense as 'Slay Queens'.
Speaking in an interview on 'Restoration with Stacy Amoateng, Ceccy disclosed that her husband, Prophet Alex Twum went through her mother to make his intentions known to her. "I married at age 19. My husband and I were in the same church. I was a singer and hadn't even prayed about marriage. My interest was in singing. "He didn't talk to me about marriage. He rather told my mother.
So I asked why he had to tell my mum when I'm the one he'd marry. "I think the reason he rather told my mum was the fact that I was very young and so even if I say 'yes' to him, my mother would have the final say," she reiterated. Ceccy also revealed how her mother wanted her to wait before walking down the aisle especially since she was only 19 and had zero experience about marriage.
#2. Diana Hamilton
This gospel act is a fashion star in her own right. The anointed vessel knows how to rock various outfits.
The multi-hyphenate Diana had a noteworthy year after she picked up the Gospel Artiste of the Year award at the just-ended Vodafone Ghana Music Awards 2020.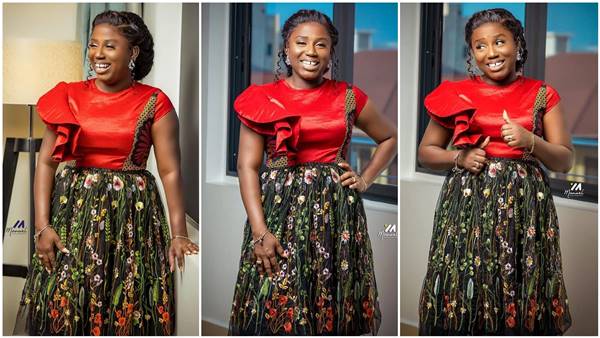 Multi-awarded gospel singer Diana Antwi Hamilton has unveiled her clothing line, DH by DH. DHbyDH was officially launched in October 16, 2020. Each dress is marked with rich African culture, unique style and fashion that exudes the beauty and elegance of womanhood.
#1. Empress Gifty
Gifty Adorye is a lover of dresses and African themed wear and accessories. Self-acclaimed Ghana Beyonce also made it to our stylish dressed list.
Undoubtedly, the gospel music star puts much into her appearances. When we say lover of fashion and trendy, we mean, Gifty Adorye.
The gospel diva spent about GHC50,000 just on décor at her executive album launch and the ten(10) years anniversary celebration. According to her it's forbidden to introduce your 'destiny helper' to friends. "People who are quick to introduce their destiny helpers to friends lose their blessings instantly, "She said.
Don't forget to Subscribe to our YouTube Channel for more Exclusive Gospel Centered Contents.
WATCH VIDEO ON YOUTUBE
Source: GospelEmpireGh.Com