Bishop Joe Kwapong and Life-Givers Missions Inc Feed the People of Chorkor
Bishop Joe Kwapong together with his lovely wife Lady Vicky Kwapong and Life-Givers Missions Inc feeds the people of Chorkor community, a suburb in Accra.
Life-Givers Missions Inc is an international, non-profit organization passionately committed to transforming lives through community action.
Headquartered in Atlanta, Georgia (USA), the charity was founded by Bishop Joe & Lady Vicky Kwapong in March 2010. It began with their widow's-mite operation to the underprivileged and homeless in abandoned buildings, under bridges and street-corners of downtown Atlanta.
They began distributing pastries and water, but soon extended these to hot meals, personal (hygienic) products, blankets, coats/jackets and used shoes.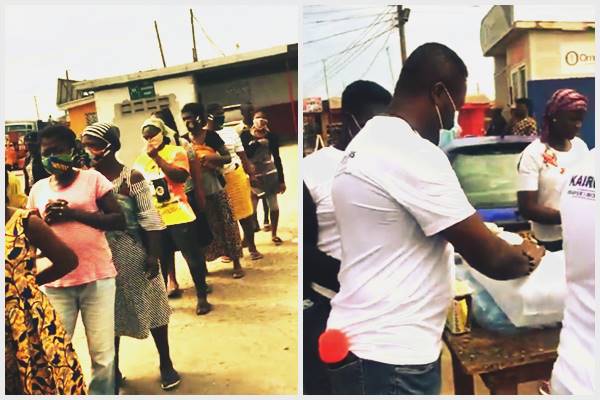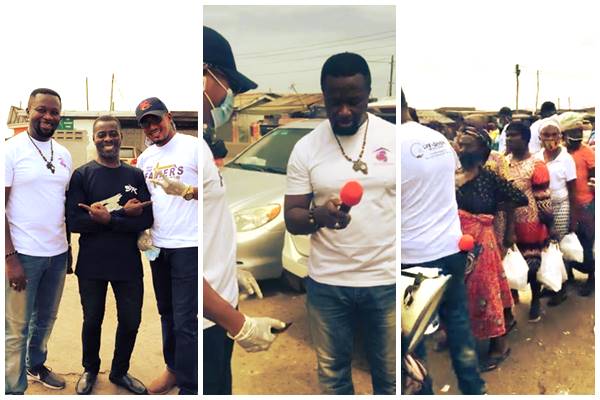 The passion, commitment and drive that Bishop Joe & Lady Vicky bring to this outreach is exemplary. They both picked this heart for the less privileged from their mothers, who opened their homes to all and virtually had a soup kitchen from their Dansoman and Labone residences respectively in Accra (Ghana), in the late 1970s.
International Mission
For the first time since its inception, Life-Givers Inc was able to expand its operations overseas. In August 2020, they carried out "Operation Feed Chorkor;" in Chorkor – a suburb of Accra, Ghana.
This was in partnership with precious donors and two local churches – Shepherds Field Chapel and Kairos Chapel. 100's of people were fed and provided with face-masks and hand sanitizers – thanks to donors who support their mission.
Innovatively, this approach of feeding the homeless continues to meet the material needs of the less-fortunate brothers and sisters and provides an outreach opportunity to present the gospel to them.
UPCOMING CHRISTMAS MISSION TO JAMESTOWN, ACCRA (GHANA)
They are currently preparing for a special humanitarian mission this December. As a result of Covid-19 and the upcoming Christmas festive season, their goal is to touch 1000 lives. Despite the pandemic and financial constraints, they soldier-on.
BECOME A PARTNER
Giving to charity brings fulfillment and support for this laudable initiative would not only sustain but also expand the touch points of their mission.
Time to show Life-Givers Missions some support.
UNITED STATES:
Mail Checks to:
New Breed Church
1525 Laurel Crossing Parkway
1001, Buford, GA 30519-5010
CASH APP:
$LifeGiversMission
(678) 677 3327
Zelle:
[email protected]
GHANA:
Momo: 0553652864 MTN
New Breed Church is an IRS registered Tax-exempt entity and your donation will be tax-receipted accordingly.
Source: HypesMediaGh.Com
Kindly Contact GospelEmpireGh.Com for the Following Services:
Branding | Online Advertising | Content Creation | Publicity | Event Planning & Management | Christian News Publication
CONTACT US
Call/WhatsApp: +233 558856705
Email: [email protected]
FOLLOW US:
FACEBOOK | INSTAGRAM | TWITTER | YOUTUBE
Thank You for Choosing GospelEmpireGh – Strictly Gospel