Top 5 Glitzy Looks At The 23rd Vodafone Ghana Music Awards (VGMA23)
The red carpet for the Vodafone Ghana Music Awards 2022 has arrived.
That means the biggest night in music has returned, and we can put our Spotify Wrapped rankings to the test once more.
And, after a fashion-packed awards season, we can assure you that the styles aren't going anywhere anytime soon.
On May 6, 2022, the 23rd Annual Vodafone Ghana Music Award (VGMA) was hosted in the Grand Arena of the Accra International Conference Centre (AICC).
The Vodafone Ghana Music Awards have long been recognized for its head-turning fashion, with the top Ghanaian Gospel musicians arriving in some jaw-dropping ensembles, matching the style of their celebrated compositions to the enthusiasm of their followers.
The red carpet looks are sure to satisfy our need.
The dramatization didn't disappoint on the Vodafone Ghana Music Awards red carpet this year.
The VGMA red carpet couture is incredible, from Diana Hamilton to Celestine Donkor.
Take a stroll along the red carpet to see some of the most important looks from Music's Biggest Night.
1. Diana Hamilton:
On the red carpet, award-winning Ghanaian gospel soprano Diana Hamilton dazzled us with a creative in-vogue piece. Her outfit screamed perfection.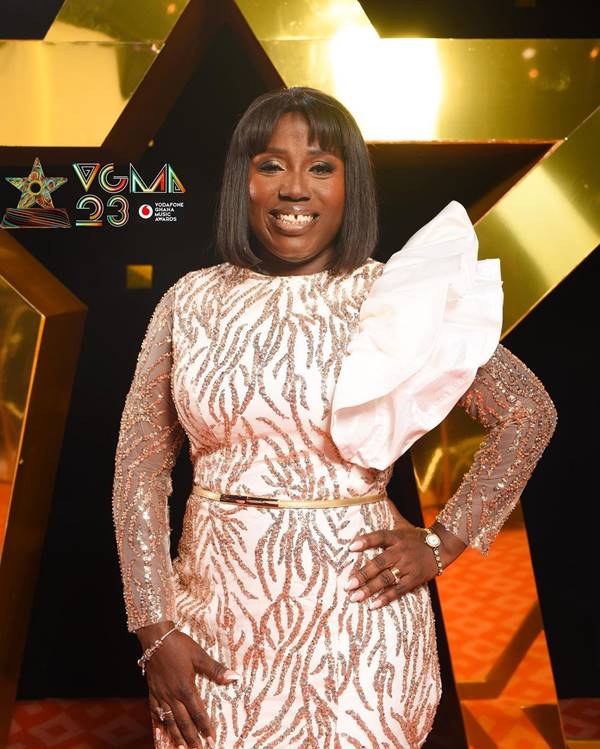 Diana Hamilton shone on the red carpet in a pale brown gown with silver dots, despite the fact that she was not nominated for any awards at the 2022 VGMA. During the VGMAs, Diana is radiant in every way.
2. Joe Mettle:
Joe Mettle, the 23rd VGMA Best Gospel Artiste, walked the red carpet in an African Fancy Deep Brownish Pink ensemble.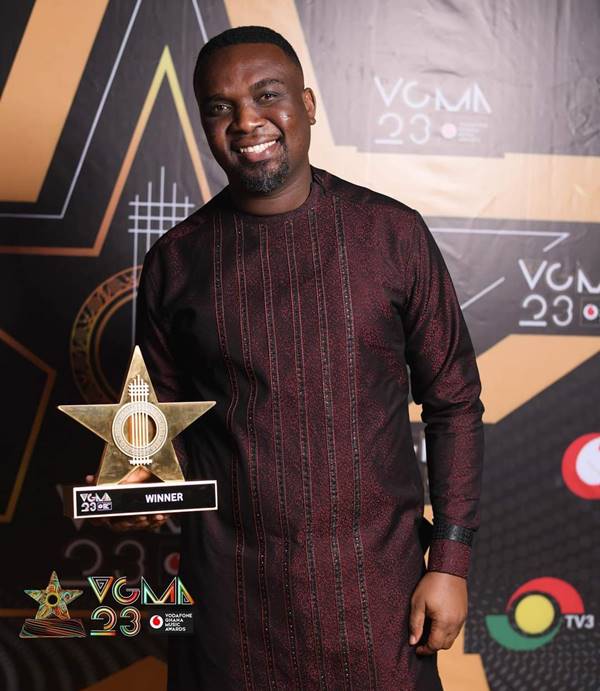 3. Celestine Donkor:
On the red carpet, the sensational Ghanaian female Gospel singer looked stunning in a sky blue top with a black skirt.Celestine completed the sophisticated aesthetic with a braided weave.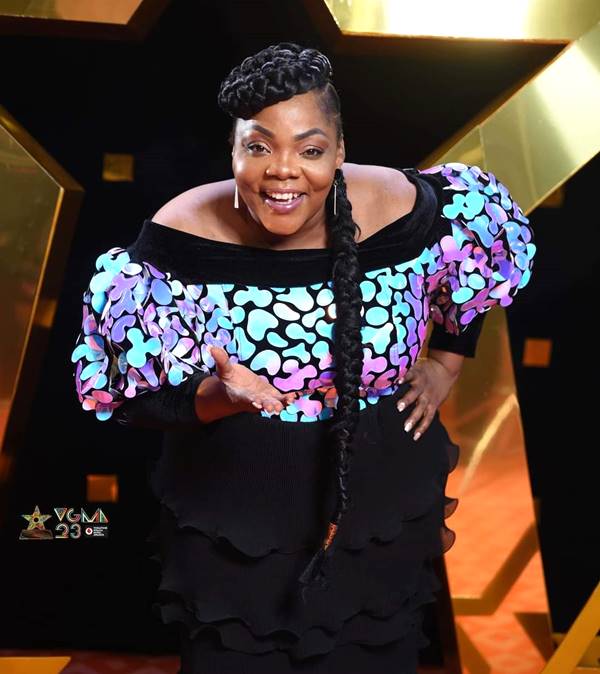 4. SP Kofi Sarpong:
The renowned gospel music dynamo and police officer exuded a basic black suit with a glittering wrist watch.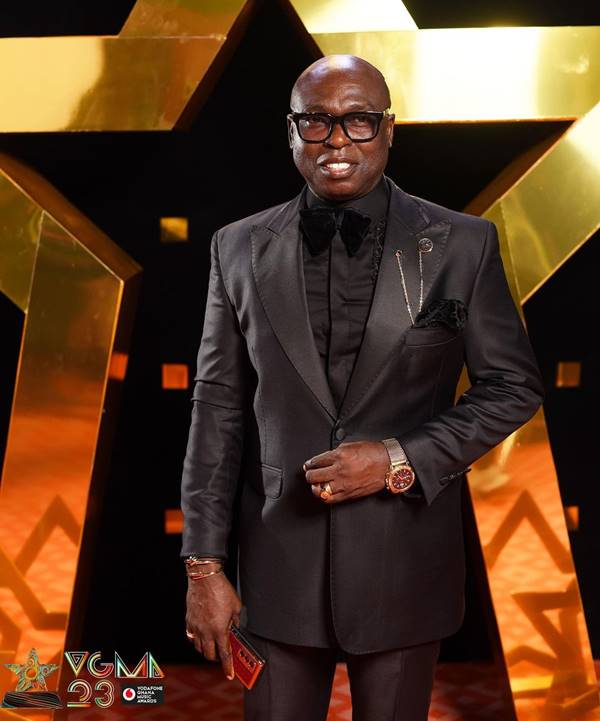 5. Niiella:
The 23rd VGMA was a big night for Ghanaian UK-based gospel singer, Niiella who bagged an award for the Best Female Vocal Performance of the Year at the 2022 Vodafone Ghana Music Awards. Niiella's nominated song, 'Where Are You' won her the Best Female Vocal Performance at the 23rd edition of the VGMAs beating out Celestine Donkor, Efe Grace and Cina Soul and others to secure the coveted award.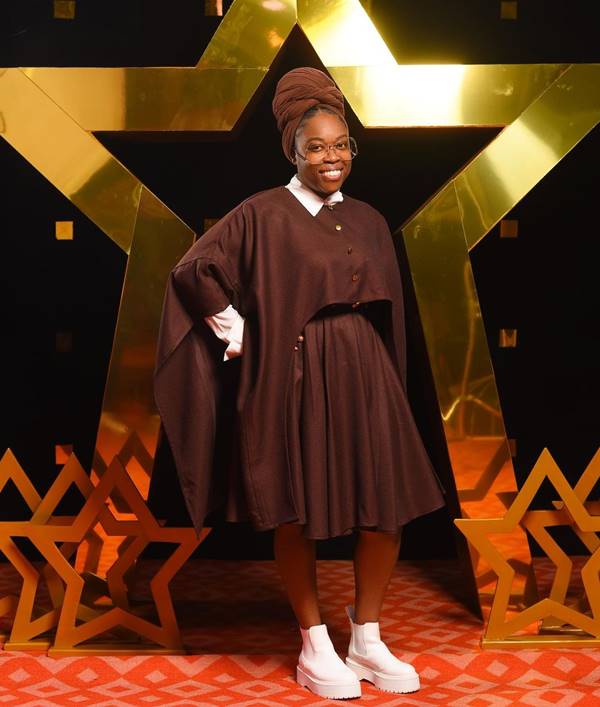 The VGMA wasn't the only thing in Niiella's orbit.  Niiella sparkled in a rich brown outfit with white motifs at the garment edges for a glamorously regal appeal. Niella dazzled with her uniqueness and naturalness.
Source: GospelEmpireGh.Com