Freddie Frimpong Ready to Blaze Cutting Edge Album 'Wadi Afe'
The new breed of gospel artiste, Freddie Frimpong who is an active Member of the God's Servant Chapel Aburaso and hails from Asante Akyem Agogo is ready to divulge his much anticipated maiden album titled "WADI AFE".
Affectionately called '' Freddie Frimpong" Fred Frimpong is a sensational recording artiste prepping to release his impeccable album titled 'WADI AFE' in July.
Freddie Frimpong has conceived a genuinely unique project that only a visionary artist like himself can execute: an album entitled "Wadi Afe" which empowers devotees to appreciate or be thankful to God each day of their lives for each minute for being lively.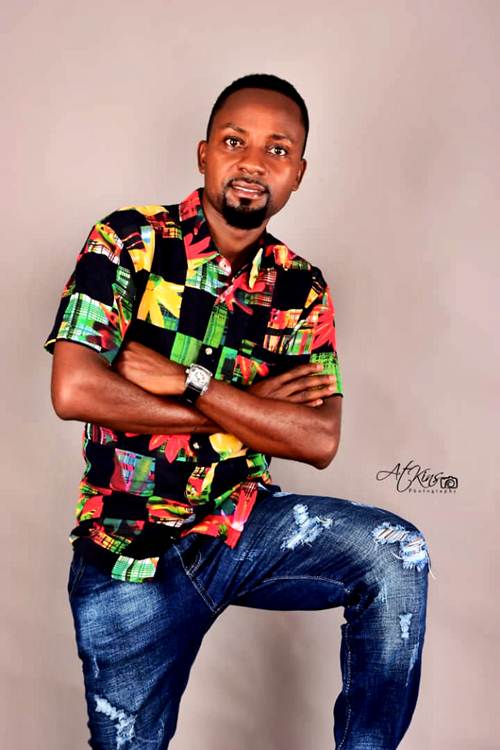 His vocal ability sparkles certainly on his well-arranged album "Wadi Afe"
The Six track collection is made up of rousing, inspirational and classic gospel tunes that will offer assistance correct the way of life of individuals around the world.
His exceptionally talent was discovered at the delicate age in the year 2012. Without a doubt, since his distinction into the gospel music scene in 2012, the Kumasi-based Anointed Gospel icon unleashed his 1 single titled "Happy Mother's Day on the 2nd May, 2019.
Freddie Frimpong recounted how he discovered his talent and how he sought after his passion for music at a tender age and how far he has come.
"I discovered his talent at the age of 25years when my humble pastor Paul Quarm energized me to do more because he foresaw this great talent in me."So I took the mantle to develop my musical career by staying to gospel genre."
When asked by GospelEmpireGh.Com about his thoughts on current Ghanaian Gospel industry, he said: "Looking at the patterns of releases other making, they are great but the kind of message they teach is all that matters. Gospel is made to sooth the soul so then we presume it to change the way of life of someone. So, the thought of gospel here with me and with other performer is that; if your gospel music doesn't change the way of life weather mood, behaviour and situation of one's life, then it's not worth it you do gospel.
Freddie is ready to bring great dynamism into the music industry.
Connect with Freddie Frimpong:
Instagram: Freddie Frimpong

Freddie Frimpong ministries

YouTube: Freddie Frimpong

Twitter: Freddie Frimpong

Email: [email protected]
Source: GospelEmpireGh.Com
Kindly Contact GospelEmpireGh.Com for the Following Services:
Artiste Profiling | Advertising / Promotion | Artiste Management | Brand Management | Consultancy | Event Management & Organization | Online Content Creation / Curation | Public Relations | Social Media Marketing | Social Media Management
CONTACT US:
CONNECT WITH US:
Thank You for Choosing GospelEmpireGh – Strictly Gospel