Prophetess Nana Ama Safowaah Readies New Music + Video 'Edin No'
After getting her calling into Gospel Music Ministry in 2005, the Ghanaian Gospel Singer, Song Writer, Counselor and a Great Minister of God's Word, Prophetess Nana Ama Safowaah also known as "Mama Tanto" came into the eminence in the gospel industry in 2007.
Since then she has been developing this calling into a skill and profession.
Since 2007, the energetic singer has taken the industry by storm with her fast rising success.
In August 2007, she released her first album titled "W'aseda" which literally means "Your Thanksgiving". The Vessel of God released her second album in 2012, which was titled "Tanto" which literally means "so much", in Spanish and was nominated for Best Video Category in South Africa Music Awards 2012/13.
Nana Ama Safowaah – Wagye Me (Official Music Video)
Prophetess Nana Ama Safowaah is prepping for the release of her much anticipated single with captivating visuals for the single titled 'Edin No' which literally means 'The Name of Jesus.' on the 10th of May 2019.
Prophetess Nana Ama Safowaah is an inspiring singer, and her songs are known to create an atmosphere of God's presence.
Not only does she make awesome gospel music, her lyrics which are brimmed with God's word and revelation are nothing short of compelling.
The Gospel icon is the first child of nine children of Mr. and Mrs. Oteng, both Asantes from Ntonso and Mampong respectively.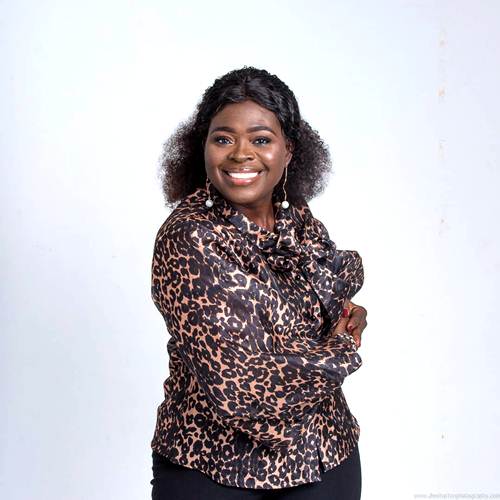 According to Prophetess Nana Ama Safowaah, she believes that the music industry should be a great weapon for spreading the word of God (Gospel) across the world for lives to be transformed and saved from destruction.
" The word of God brings healing and deliverance and this is seen in the power that emanates from her music. She has resolved that she will always base her music on Jesus Christ and the Gospel and nothing else," she told Sampson Annan of GospelEmpireGh.Com.
Prophetess Nana Ama Safowaah – Edin No (Trailer)
Connect with her on Social Media:
Email: [email protected]

Facebook: Prophetess Nana Ama Safowaah

YouTube: Prophetess Nana Ama Safowaah
Source: GospelEmpireGh.Com
KINDLY CONTACT GOSPELEMPIREGH.COM FOR THE FOLLOWING SERVICES:
Artiste Profiling | Advertising / Promotion | Artiste Management | Brand Management | Consultancy | Event Management & Organization | Online Content Creation / Curation | Public Relations | Social Media Marketing | Social Media Management
CONTACT US:
Call/WhatsApp: +233 558856705
Email: [email protected]
CONNECT WITH US:
Twitter: (@Gospelempiregh)
Facebook: (Gospelempiregh)
Instagram: (@Gospelempiregh)
YouTube: (Gospelempiregh)
Are You A Gospel Artiste? We Can Help Promote You & Your Music — CLICK HERE
Thank You For Choosing GospelEmpireGh (Strictly Gospel)