Women's Empowerment Tour With Ohemaa Mabel (Events)
Women's Empowerment Tour is a yearly gospel event being organized by Ohemaa Mabel to embark on once a year to many places all over the world.
This women's empowerment tour is specially meant for women to empower them to become excellence wife's to their husband's and to us all .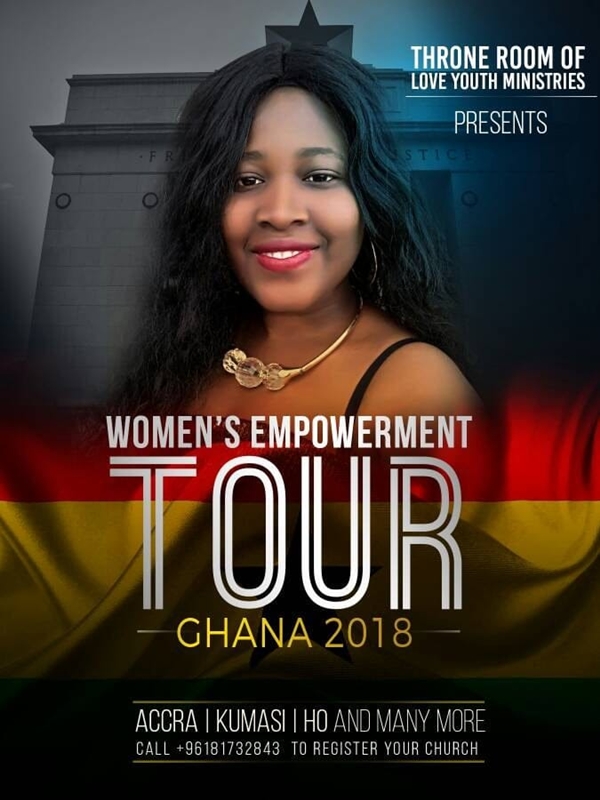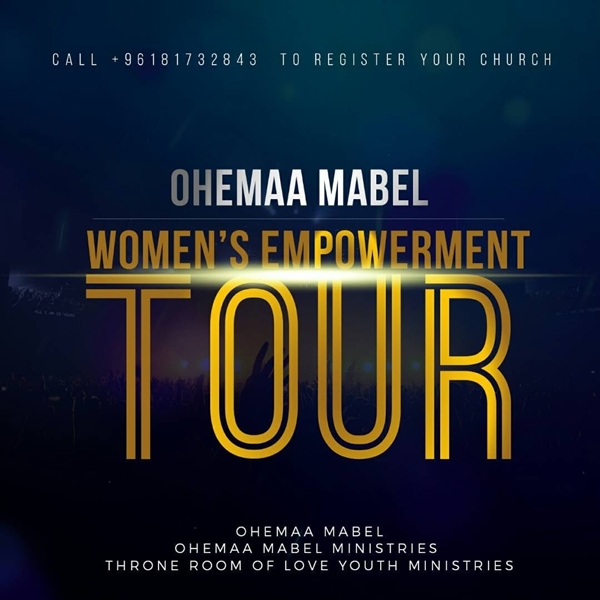 Ohemaa Mabel is a great woman of God really anointed and making impacts Internationally all over the world. She's set to embark on the first edition of her Women's Empowerment Tour in Ghana.
Please registration is free and no charges are applied
Kindly register your church or Women's organization now because it's time to raise greater women and a Woman of Excellence with Lady Counselor Ohemaa Mabel.
The registration ends 20th July 2018 and the Tour begins from August to September 2018.
We have Six (6) renowned Ghanaian personalities who are supporting this great tour to be a successful one in Ghana.
Gracing the Occassion are:
Perpetual Didier

Gifty osei

Sara Clark

Mary Agyemang

Osaah special
Connect with Ohemaa Mabel on Social Media:
Facebook: (@Ohemaa Mabel)

Instagram: (@Ohemaa Mabel)

Youtube: (@Ohemaa Mabel)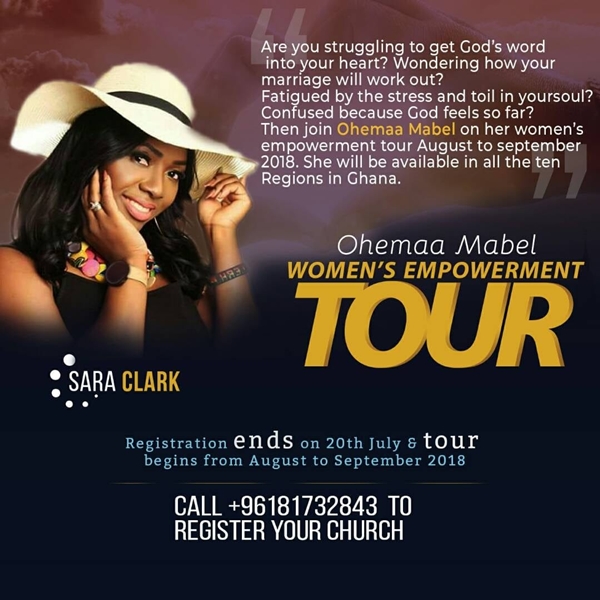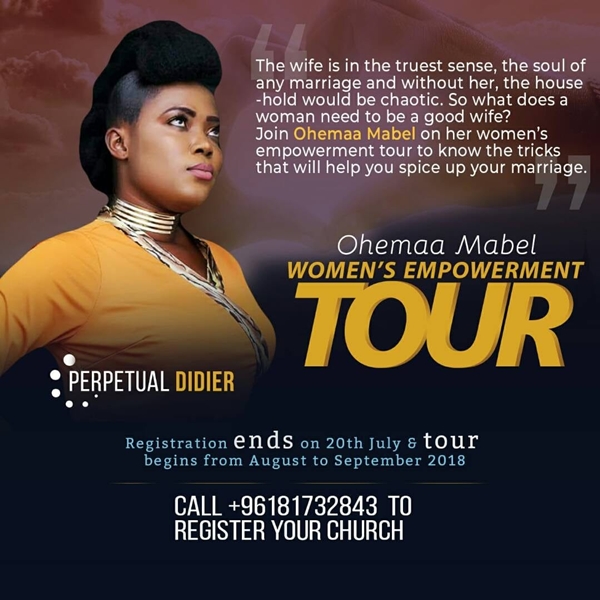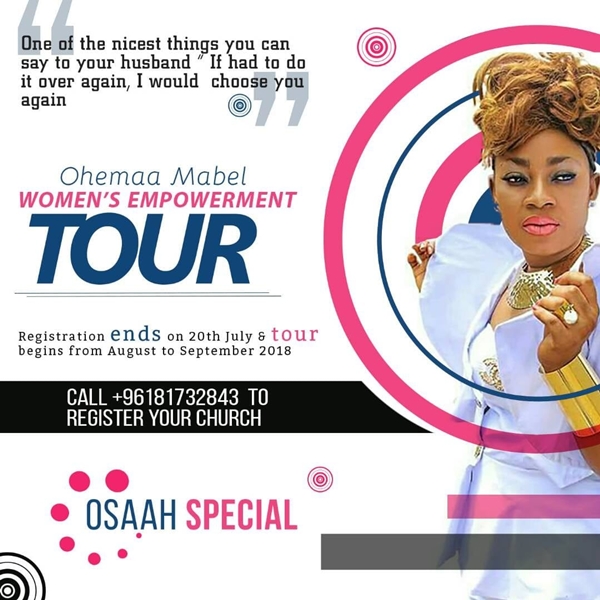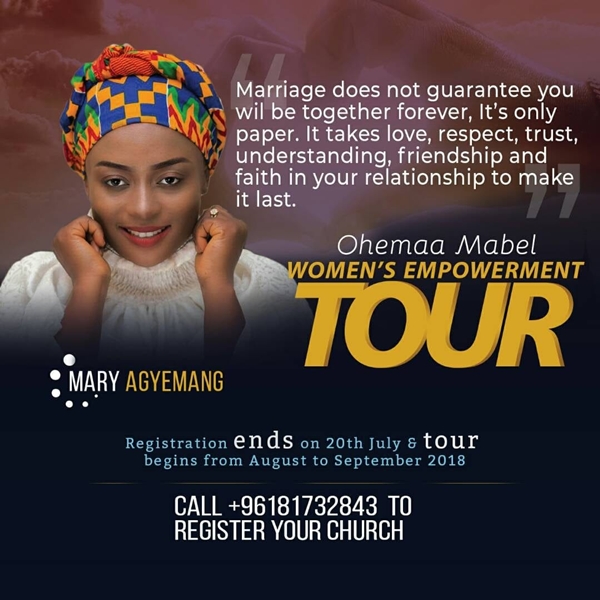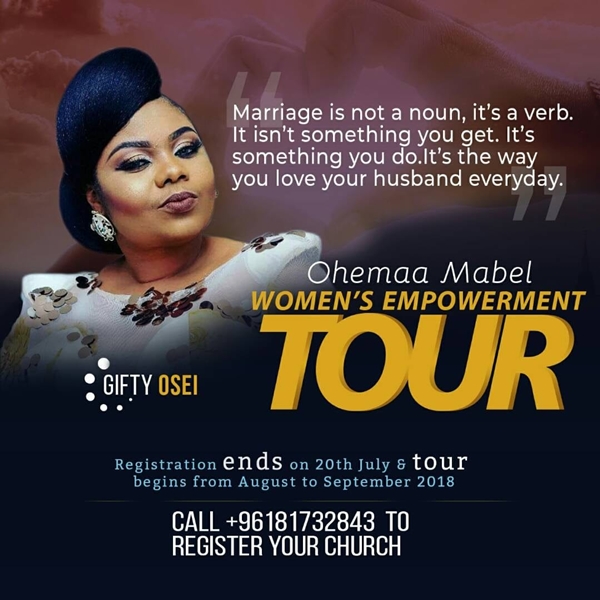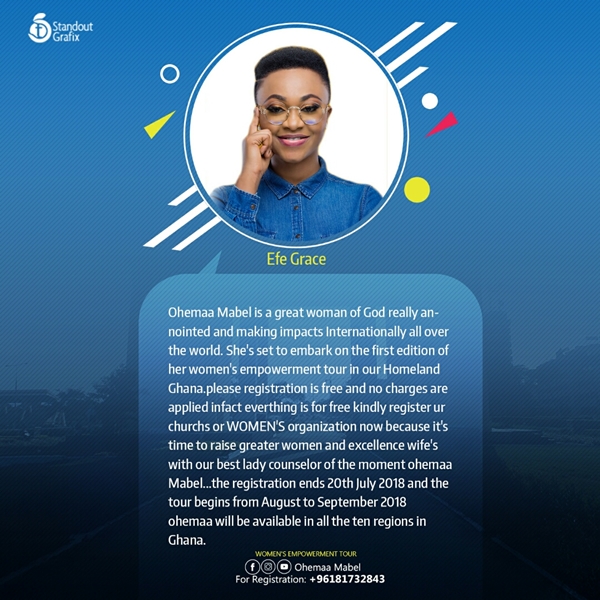 Source: GospelEmpireGh.Com