Top 7 Best Ghanaian Gospel Female Live Stage Performers
Women in Ghana have a space of dominance in the gospel scene, whether they've been properly acknowledged for their achievements or not.
While countless women have caused impact in the Ghanaian gospel fraternity, here we've highlighted 7 of the best female Live Stage Performers.
Stage performance or stagecraft is crucial if not imperative, to the ministry of Ghanaian musician.
Your velvet voice is not enough but having an anointed filled stage craft is another key to usher audience to God's power ambience devoid of shortage of atmosphere.
In this post, GospelEmpireGh takes hindsight to list out some Ghanaian artistes that you cannot pass on if you have the chance to see them minister live.
In Ghana, there are many musicians whose ministrations hold up patrons to the radiance of the Lord catalyzed by electrifying atmosphere.
Guys, let's take this time out to give credit to artistes who put up a very exciting performances on every stage they climb.
In this article, GospelEmpireGh.Com examines the Ghanaian Gospel music industry, it's glam, buzz and pop culture and chronicles top Ghanaian artistes that are show stoppers on stage locally and globally.
Here are your Top Seven (7) Artistes that will intertwine you with spiritual experience of God's presence whenever they minister on stage:
We're proud to present our list of the Top 7 Ghanaian Gospel Female Live Stage Performers.
1. Selina Boateng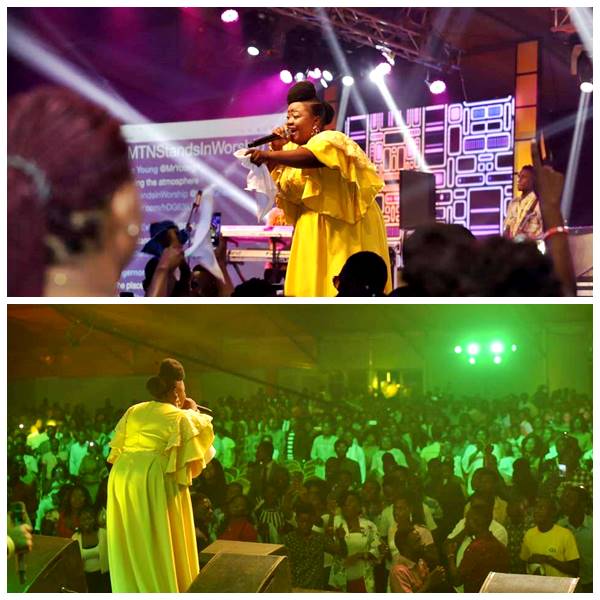 Sensational gospel act Selina Boateng can never be down played when it comes to live performance. Her commanding voice is very powerful. She is well known for a lot of classic gospel tunes such as Alpha and Omega and Medofo Pa. She has won some awards in the Ghanaian gospel music industry.
2. Anita Afriyie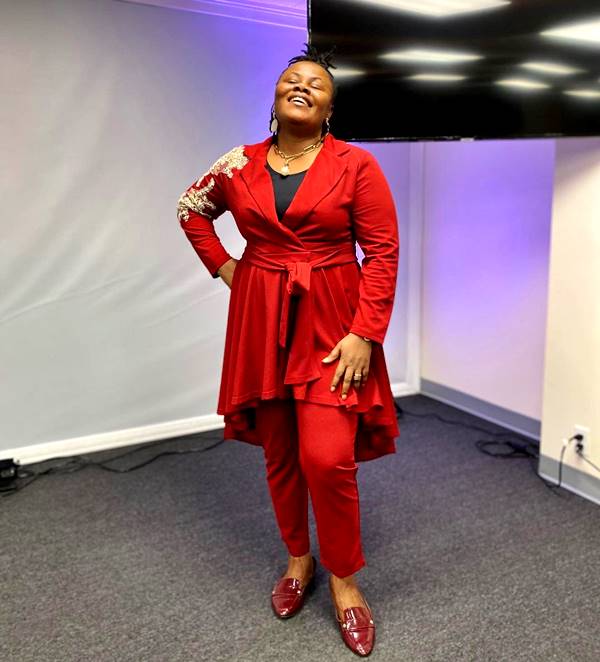 Second on our list of the Top 7 Best Ghanaian Gospel Female Live Stage Performers is Anita Afriyie. Sensational Ghanaian gospel artiste, Anita Afriyie has an unquenchable zeal for God and manifests it through her music. She has a wide vocal range. She can't be omitted from being one of the top performers in the gospel fraternity because she is talented indeed when it comes to energetic live stage performance.
3. Piesie Esther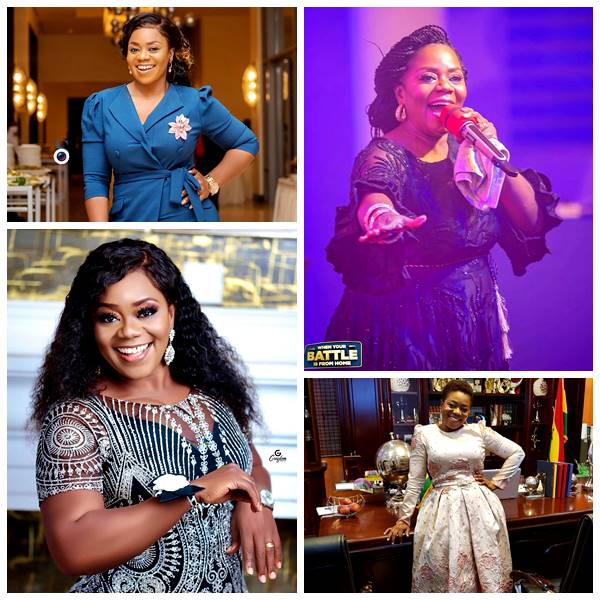 Piesie Esther is indeed a force to reckon with. Her all rounded performances are mind blowing. Her hit song Okuraseni which was released in the year 2017 is still receiving massive airplay.
4. Obaapa Christy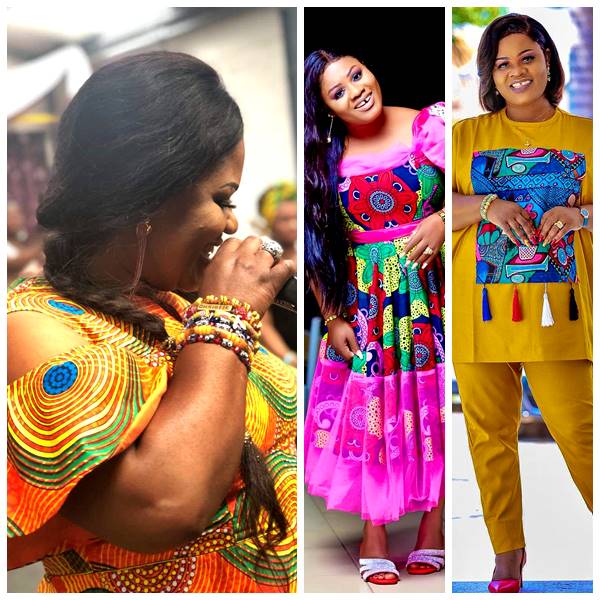 The Hyebre Sesafo hit maker, Obaapa Christy is now an anthem for many. Her voice is really powerful and she has a great stage craft. She is known for her versatility in stage performances. She fuses her stage craft with dances which creates a different ambience in the event.
5. Ohemaa Mercy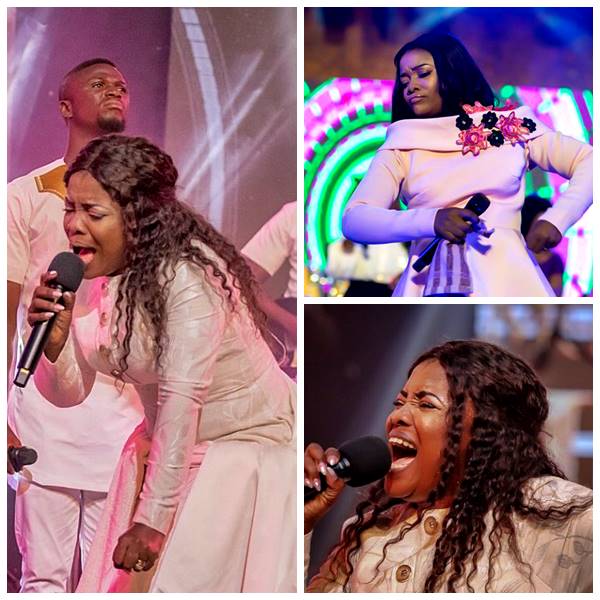 Mercy Twum Ampofo popularly known as Ohemaa Mercy is the 5th Ghanaian Gospel Powerhouse on the list of the Top 7 Best Ghanaian Gospel Female Live Stage Performers. Mercy Twum Ampofo is a Ghanaian contemporary gospel singer. Ohemaa Mercy has a unique voice which captivates everyone. She is well known for wild performances on stage. She organizes a yearly live concert dubbed Tehillah Experience which hosts other Gospel artistes from Ghana and international gospel stars.
6. Joyce Blessing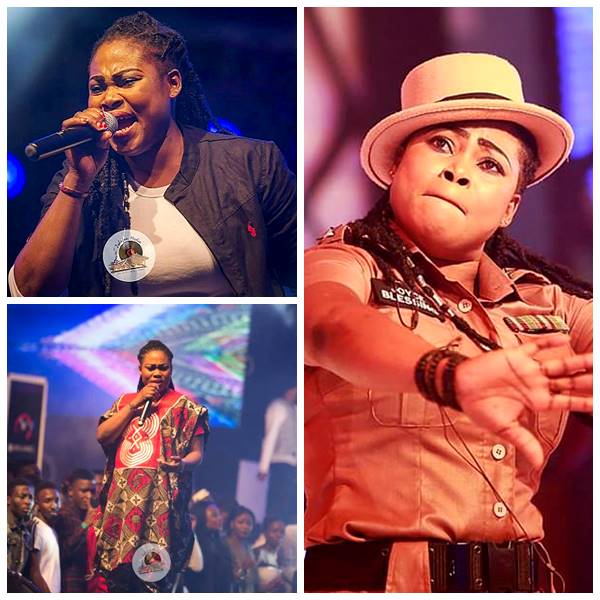 Joyce Blessing shot to fame in the year 2013. She unleashed her song Monko Moakyi, a single from her Heavy Price which has become one of her most popular songs. The Repent singer has several awards to her credit. Her stage craft is magnificent. Joyce can rock the stage for hours and will still keep the pace alive.
7. Diana Hamilton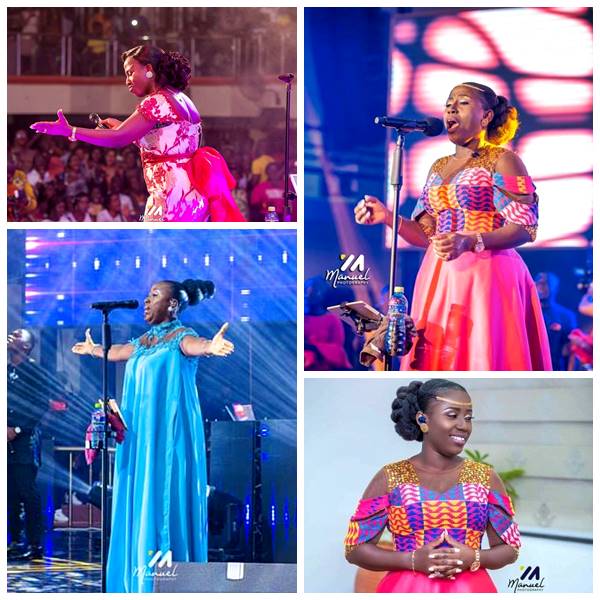 Diana Antwi Hamilton was recently ranked on Billboard as 4th most watched artist from Ghana with an average viewing of 6.42M. The Mo Ne Yo singer is known for composing hit songs like Wasem, work in progress and others.
Wrapping up, a few other great Ghanaian Gospel Female Live Stage Performers who also maintained the infectious fire of God with their ministrations.
Apart from the above listed Ghanaian Gospel Female Live Stage Performers, the following are also prominent in the Ghanaian Gospel Scene:
Cecilia Marfo

Rose Adjei

Empress Gifty

Patience Nyarko

Ruth Adjei
Source: Sampson Annan | GospelEmpireGh.Com
Kindly Contact GospelEmpireGh.Com for the Following Services:
Branding | Online Advertising | Content Creation | Publicity | Event Planning & Management | Christian News Publication
CONTACT US
Call/WhatsApp: +233 558856705
Email: [email protected]
FOLLOW US:
FACEBOOK | INSTAGRAM | TWITTER | YOUTUBE
Thank You for Choosing GospelEmpireGh – Strictly Gospel